Two in one Solar led street light GH05 Sery 30w to 100W
High efficiency Monocrystalline solar panel IP68
Lighting method: Segmented time control + intelligent control
New model Two in one Solar Street Light
GH05 series is hot sale outdoor All in two Solar street light , provide faster and longer use to ensure continues power supply.
High brightness LED chips ,super brightness ,reduce light decay.
All in two integrated lamp ,whole lamp body is high pressure
die-casted aluminum material, impact-resistant, pure polyester electrostatic spray coating, corrosion-resistant.
The design of the detachable battery compartment reduces
maintenance difficulty and cost, which is conducive to the sustainable
use of the product.

It uses an intelligent MPPT controller to maximize solar power capture
through a powerful and compact Lithium-Ion battery system, Auto on and off, Time control working mode.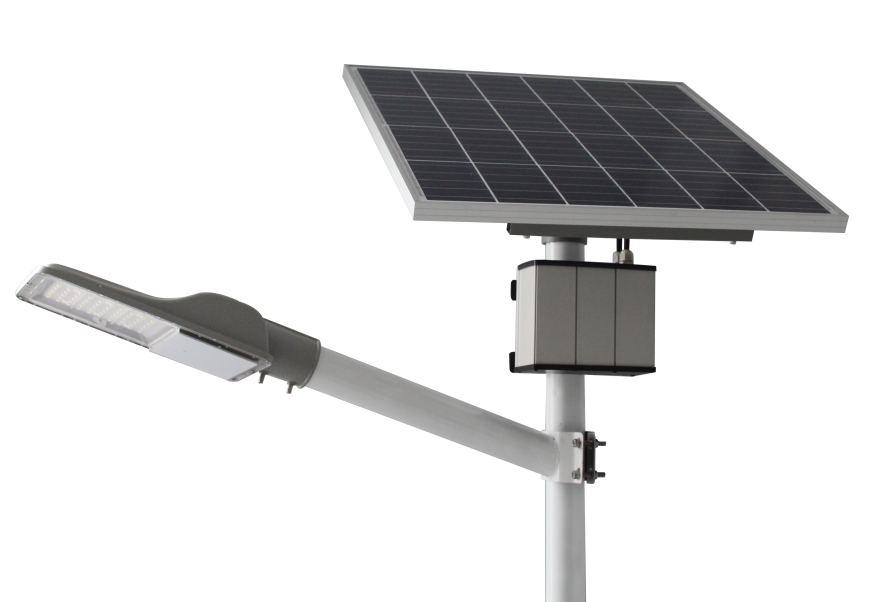 Two in one Solar Street Light APPLICATIONS:

* Coastal Areas & Jetties
* Parking Lots & Perimiter Lighting
* Security & Entrance Lighting
* Signage & Billboard Lighting
* Construction Sites
* Rural & Remote Area Lighting
* Mining & Industrial Sites
* High way road lighting
* Village and countryside lighting projects
Working Mode
Automatically turn off during the day and charge automatically .
Full power working mode and Automatic power reduction for energy saving working mode.
The daytime turns off automatically and starts charging.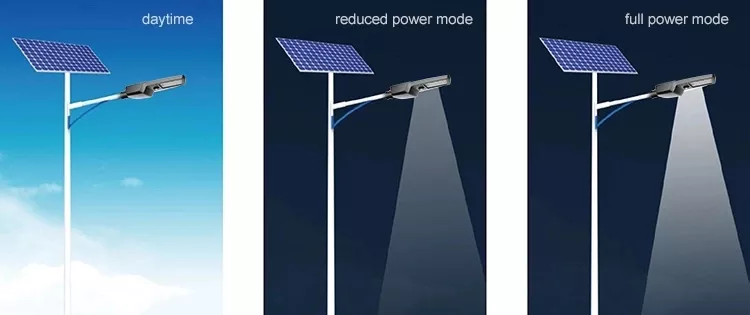 Method of contact and profession
Company information